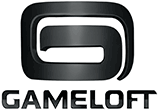 Gameloft
14 Rue Auber
75009 Paris
France
---
Date : 09.11.2023
Ad posted a first time on 27.09.2023
Reference : AFJV-EDEV132-26216
Gameloft
Are you passionate about creating unforgettable online gaming experiences on PC and Console ? Look no further than Gameloft Paris Studio !

Our human-sized studio is made up of 20 talented professionals, including seasoned veterans and fresh new talent, all working together to create a culture of creativity, collaboration, and innovation. Our focus on quality and player satisfaction drives us to make games that our players love and we're proud to work on.

If you're ready to join us on our journey and share our passion, then let's create something great together !