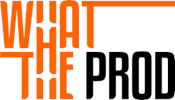 WhatTheProd / Red Door Digital
21 Rue du Faubourg Saint-Antoine
75011 Paris
France
---
Date : 09.08.2022
Ad posted a first time on 08.07.2022
Reference : AFJV-EPRO2082-23394
WhatTheProd / Red Door Digital
Created by veterans of the gaming and tech industry from UBISOFT, TENCENT, ELECTRONIC ARTS, BIGPOINT, and RAZER.
RED DOOR DIGITAL focuses on:
- Developing great games through blockchain technology to further enhance the entertainment experience while delivering additional value through play.
- Reducing user friction to the adoption of Web3 by creating intuitive, accessible experiences.
- Increasing participation in P2E, NFT, and DeFi metaverse economies by providing access to underrepresented
communities around the world.

Through this, we want to help gamers from around the world earn a living through P2E and bring about deeply engaged metaverse communities who play for fun and have shared social and financial incentives.

RED DOOR DIGITAL is currently producing 6 Play2Earn/ Metaverse oriented games. We are about to establish a physical studio here in EUROPE, and already have staff located in Singapore, America, Europe, Korea, and Taiwan. We are looking for talented people to help increase traction in metaverse/ NFT gaming markets.

We believe that there's a method to game development that includes more than just graphics and narratives. It's also the mechanics and game theory that come together to ensure the longevity and success of a project. Fortunately, we've seen and done it firsthand for some of the world's biggest game studios and most successful game titles. Through our many years of experience, we've come up with a formula for utilizing the lessons and techniques we've learned in the games we develop for Web 3.0.