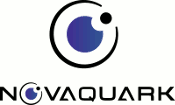 Novaquark
82 rue Beaubourg
Paris 75003
France
---
Date : 15.11.2023
Reference : AFJV-EDEV977-26431
Novaquark
Founded in 2014, Novaquark is a video game studio based in Paris and Montreal (since 2019). We are dedicated to bringing together people from all over the world to bring worlds they have created themselves to life.

Our proprietary voxel technology is at the heart of this vision. Our first game, Dual Universe, is a stunning showcase of what our new generation of voxels can achieve. It allows players to unleash their imaginations and create incredible functional buildings, machines and vehicles of all shapes and sizes, as well as breathtaking virtual works of art, without needing to be a professional designer.

Dual Universe has even been nominated for a Pegasus award (the equivalent of the Césars for video games in France) in the 'Best technological innovation' category in 2023.

And we're just getting started ! We're now working on several games in different genres that use the power of our voxel technology, tried-and-tested engines like Unreal 5, and industry-standard working methods.

For more information on Novaquark and Dual Universe

The NQ Way :
- We prioritize results rather than seniority.
- We work from anywhere.
- We come as we are.
- We go where no other game has gone : we started with Dual Universe, and we are all game creators, pushing innovation and creativity.
- We leverage all technologies (Unreal engine, procedural, AI, UGC, data, server, voxel...) because we love, as a team, to do more with the power available at our fingertips.
- And we believe it is a transmission of the future. Inclusion, innovation, progression. The future will tell us if we are right.

Regarding our rituals, we have a %u201CWeekly Team Games%u201D (optional) every Monday allowing you to play online with other Novaquarkians if you wish, a meeting every 3 weeks (mandatory) on Monday to communicate on the progress of our internal projects.

Newsletters are regularly sent internally to inform about the progress of our 3 games !

In Paris, our premises are located in the 3rd arrondissement near the Arts et Métiers metro station on Beaubourg street. When you come on-site, you can enjoy a multitude of various and varied restaurants, there is something for everyone !

In Montreal, we work in a coworking space, and the studio is set to grow !

Novaquark is committed to fighting all forms of discrimination. The position is open to all profiles.