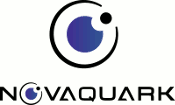 Novaquark
82 rue Beaubourg,
75003 Paris
France
---
Date : 28.03.2023
Ad posted a first time on 06.03.2023
Reference : AFJV-EINF977-25070
Novaquark
Novaquark, the Metaverse Company, is dedicated to bringing people from across the globe together to breathe life into worlds of their own making.

Our unique voxel technology is at the heart of that vision. Our first game, Dual Universe, grandly showcases the power of next-generation voxels. Players are empowered to let their wildest imaginings soar to create stunning buildings and contraptions, fully-functioning vehicles of every shape and size, and awe-inspiring pieces of art without the need to be a professional designer.
We're just getting started ! We are working on several ambitious games that span across multiple genres, that leverage the power of our voxel technology, proven engines such as Unreal 5, and industry-standard workflows.

We are looking for talented and passionate people to join our growing team and help us make these forward-thinking games a reality. With a mix of industry veterans and promising young talents, Novaquark is a place where individual contributions matter above else in an inclusive workplace. We have offices in Paris and Montreal, both in central and easily accessible locations, and the coffee pot is always on. Want to work from home in your favorite fuzzy slippers ? No problem : we have a fully flexible work policy. Oh, and did we mention that we like to have fun while we're at it ? We're making games, after all ! Novaquarkians often meet up, in-person and online, to share food, games, and good times. Come as you are !