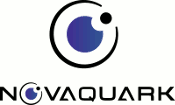 Novaquark
43 rue Camille Desmoulins
92130 Issy-les-Moulineaux
France
---
Date : 09.11.2021
Reference : AFJV-EPRO977-21461
Novaquark
Novaquark currently develops Dual Universe, an ambitious continuous single-shard sandbox MMORPG taking place in a vast Sci-Fi universe, focusing on emergent gameplay with player-driven in-game economy, politics, trade and warfare. Players can freely modify the voxel-based universe by creating structures, spaceships or giant orbital stations, giving birth to empires and civilizations.

The company developed several proprietary technologies like its innovative Continuous Single-Shard Cluster (CSSC) server solution, as well as a state of the art voxel engine and procedural generation tools.

Dual Universe successfully ran the 3rd biggest worldwide Kickstarter campaign for a video game in 2016.

Formed by veterans from Sony, Apple, Aldebaran Robotics and more, Novaquark is recruiting the best talents to help making Dual Universe a reality. Check our website out and don't hesitate to contact us to apply !