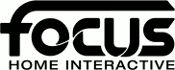 Focus Home Interactive
Parc Pont de Flandres "le Beauvaisis" Batîment 28
11 rue de Cambrai
75019 Paris
France
---
Date : 27.01.2021
Reference : AFJV-SCEP111-19329
Focus Home Interactive
Focus Home Interactive is a French publisher based in Paris, France.

Known for the quality, diversity and originality of its catalogue, Focus has published and distributed original titles (A Plague Tale : Innocence, Vampyr, Farming Simulator, Call of Cthulhu, Insurgency : Sandstorm, MudRunner, GreedFall, The Surge 2, SnowRunner...) that have become benchmark titles worldwide, available both in store and for download across the world. Focus publishes games on all major platforms, consoles and PC.

The publisher's catalogue will get even richer in the coming months and years with eagerly awaited Hood : Outlaws & Legends as well as future updates of Curse of the Dead Gods, and Hardspace : Shipbreaker.