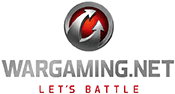 Wargaming Europe SAS
Tour Horizons
30 Cours de l'Ile Seguin
92100 Boulogne Billancourt
France
---
Date : 08.10.2019
Reference : AFJV-SCOM535-16692
Wargaming Europe SAS
Wargaming is an award-winning online game developer and publisher, leading the field in the Free-to-Play MMO market.
Founded in 2011 and headquartered in the Paris metropolitan area (Boulogne Billancourt), the European Business Operations Centre of Wargaming covers all Marketing, Business Development, Customer Relations, and Public Relations activities for the European territories.
We strive to create a multicultural (we have more than 20 different nationalities in the European office) and professional atmosphere that allows us to succeed as a team in delivering regionally and locally on relevant expectations of our audience.