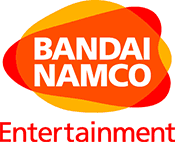 BANDAI NAMCO ENTERTAINMENT
15 Rue Felix Mangini
Lyon - 69009
France
---
Date : 22.09.2021
Reference : AFJV-SPRO150-21088
Bandai Namco Entertainment
Who are we ?

BANDAI NAMCO Europe is known worldwide for developing and publishing video games, including successful franchises such as Tekken, SOULCALIBUR, PAC-MAN, Dark Souls and Little Nightmares. Our company also appears as the market leader in the Japanese animation segment, with titles such as One Piece, Dragon Ball, Naruto, etc.

BANDAI NAMCO Europe, operating on behalf of BANDAI NAMCO Entertainment Inc. on the European continent, has a bright future ahead of it with upcoming projects such as Unknown 9, Elden Ring, Park Beyond, new episodes of The Dark Pictures, and many other major projects that have not yet been announced.

Our company, BANDAI NAMCO Europe, is part of the Japanese group BANDAI NAMCO, a major player in the entertainment industry that is present in the markets for video games, toys, but also amusement parks, and is present internationally through 15 subsidiaries. From France (at our head office in Lyon), we operate in 50 countries around the world.

Follow us on LinkedIn and see why our company's slogan is "More Fun for Everyone" !